We provide 7 Seater Car Hire in locations all over the world. Compare our quotes and see what we currently have on offer. If you search under the people carrier hire class, you will see 5 seater cars also. You may limit your search to just 9 seaters also under class. Sometimes these models can be referred to as MPV's or a Minibus.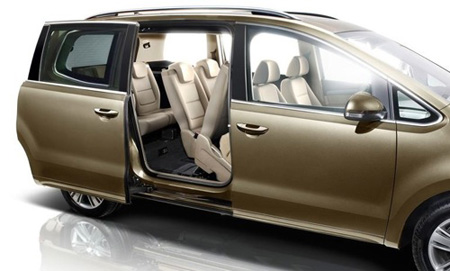 7 Seater Car Rental France
In France you can choose from destinations such as Nice, Toulouse or Perpignan in the sunny south or head for romantic Paris with airports at Beauvais and CDG offering a huge choice of rentals. Carcassonne is a beautiful historic town and the surrounding countryside is simply breathtaking.
7 Seater Car Hire Spain
In Spain you have all the usual sunshine beach destinations such as Alicante, Malaga, Murcia and Majorca. If a little city living is more your style then head for Barcelona or Madrid. The Canary islands (Fuerteventura, Tenerife, Lanzarote Gran Canaria etc) are a huge draw year after year for tourists all over the world. Check out our 7 seater car hire Spain deals at all these locations and many more.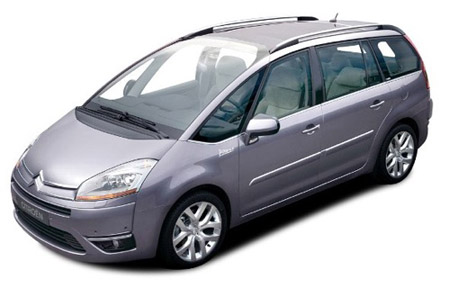 7 Seater SUV Rental Italy
In Italy you have the island of Sardinia which is well served by Olbia, Cagliari and Alghero Airports and Sicily where you will probably arrive into Palermo or Catania Airport. Rome, Milan, Venice and Pisa are cities which top must see lists for travel hungry adventurers everywhere. Compare our cheap Italy deals at these holiday spots as well as in hundreds of other Italian towns and cities.
Low Cost UK Seven Seaters
England, Scotland and Wales no doubt all have their attractions and never fail to attract tourists in their droves year after year. London, 7 seater car hire Birmingham Airport, Cardiff, Bristol, Liverpool, Manchester, Edinburgh and Glasgow are just some of the fantastic cities you can visit. The famous English countryside is a warm hospitable place. You will find many excellent 7 seater car hire options throughout the United Kingdom.
MPV Hire Greece
Greece is choc full of fantastic holiday hotspots such as Rhodes, Crete, Corfu and Kos and of course if history and sightseeing is more your kind of holiday, you simply must visit Athens. It's a fascinating city that you can spend many days exploring.
Cheap 7 Seater Car Hire in Cyprus
Paphos and Larnaca in Cyprus show no sign of losing their appeal for British holidaymakers. The numbers of visitors is rising every year due in no small part to the great value deals on offer for hotels and all in package holidays. Renting a car is no exception with various firms offering rock bottom prices. You can compare each one here today.
Rent a Minivan in Portugal
Think of Portugal…think of the Algarve and miles and miles of gorgeous coastline, jaw dropping beaches, sumptuous food and stunning views. Faro Airport is where most of the budget airlines and package tours arrive into. You can compare cheap 7 seater car hire Faro Airport prices in just a few seconds. Lisbon and Porto both make excellent weekend city break getaways. Take the time to read up about the rules of the road in Portugal.
Budget Car Rental in Ireland
Green fields, a vast history, music and fun are just some of the things that bring people to Ireland. Dublin Airport is easily the biggest in the country and gets you right into the action. It's a small place and with 7 seater car hire, you can easily drive to Cork, Belfast, Galway or Limerick. You can also arrange 9 seater car hire if you need more room for people or luggage.
7 Seater Car Hire Reviews