Search for a cheap Ford Galaxy MPV Hire deal. Our Ford Galaxy 7 seater rental deals offers incredible value for money. Book today for the best price.
The Ford Galaxy MPV is one of many 7 Seater vehicle options. Let's learn why you may want to rent the Ford MPV for your next excursion away.
Ford Galaxy MPV Review – Pros and Cons
~ Fast Facts
Impressive legroom and head room – 7 seats house adults and children (including baby seating)
Excellent, smooth performance on the road, whether Entry level 1.6-litre Ecoboost petrol engine or h2er turbocharged 2.0 litre engine.
Ride is smooth, thanks to the vehicle's 'smart steering,' in addition to enough grip and body control to make drives a pleasure.
Safety and stability features are top: Galaxy model is equipped with airbags for every seat, in addition to features that keep families safe and comfortable on the road.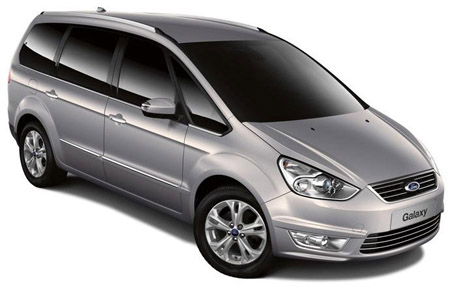 Galaxy Features:
Lots of Room
Let's start with the space and practicality of this vehicle. The Ford Galaxy MPV is highly rated for its impressive legroom and headroom, which allows five people to sit comfortably in the vehicle.
The seating arrangement is also large enough to accommodate child seats in the middle row and still allow adults and older children to settle in the rear rows. And, if you're using all seven seats, there's still enough room for bags.
Top Performance
Those who might be concerned about the Ford Galaxy MPV's performance shouldn't feel as if their concerns are unfounded.
Various Galaxy Models
This vehicle is available in different models, one featuring a 1.6-litre Ecoboost petrol engine, while the other a turbocharged 2.0-litre engine. Both engines provide a performance described as 'quiet and flexible' and 'smooth and strong.'
However, if you're concerned about driving around a full load of passengers, you may fare better with a vehicle boasting a stronger engine.
Excellent Security Features
If you're concerned about the safety and security of this vehicle, there's no need to worry. This vehicle is well equipped with airbags, notably on the front and the sides (front seats), window airbags for all three rows of seats and even an airbag to protect the driver's knees.
Besides that, the Ford Galaxy MPV is a durable vehicle that's considered 'solidly built.'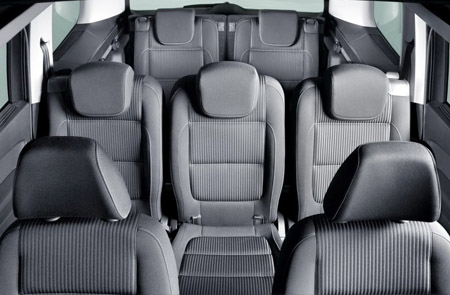 Advantages:
Roomy and versatile cabin
All versions are incredibly well equipped for the road
Considered 'more fun to drive' than the competition
Refined and comfortable
Disadvantages
Price may be too high to buy or rent – costs as much as £30,000 to buy and may not be the cheapest 7 seater car hire
Better choices on the market may cost less to buy or rent
Verdict
~ Why You Should Consider The Ford Galaxy MPV For Rental
It's not that difficult to find a good rental car for a family holiday but, finding a good seven seater might present an issue or two.
If you're searching for a good family car hire, why not try the Ford Galaxy MPV? It might not be the most inexpensive model, but may be well worth the cost when planning a vacation.